It is the middle of spring and we are still enjoying fresh clear mornings and beautiful warm sunny days without being burdened by the humidity of a normal Queensland summer.
However, as we move towards the warmer months, I will looking forward to making fruit salads filled with seasonal tropical fruits like mango, pawpaw, passionfruit and pineapple.
Not to mention, getting my fill of the fresh organic asparagus that ends up in at least 2 meals a week while it is in season.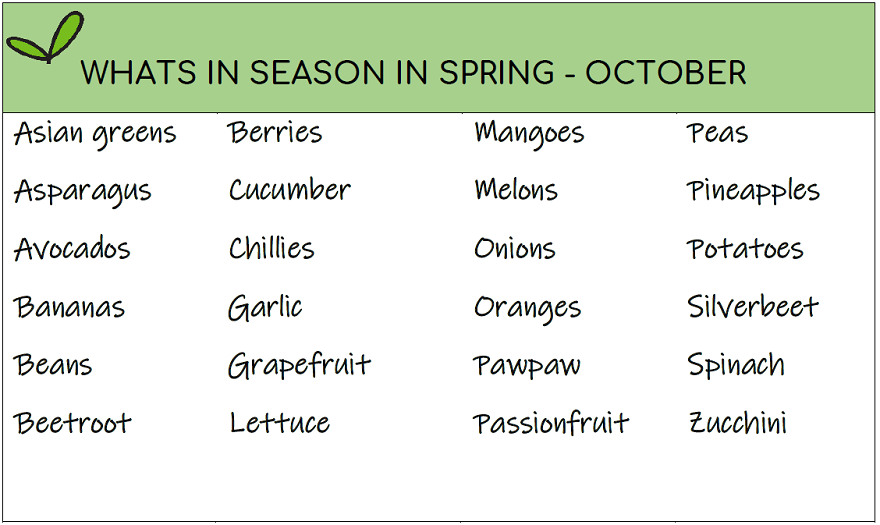 Our organic fruit and vegetables are delivered fresh in-store every Tuesday and Friday.
you may also like
parmesan roasted asparagus with cherry tomatoes and mushrooms