If you haven't sat down for a moment's escape with a cup of your favourite brew and a WOW Cacao Bliss ball; or elevated your smoothie bowl with a generous topping of Rose, Pistachio, Orange Botanical Breakfast clusters; or even just piled the Luscious Lemon Spread onto a thick piece of Paleo Fruit and Nut bread as a sneaky "before bed" treat then …. why not?
Ask any one of the Go Natural staff or customers what their favourite Food to Nourish product is and you will be subjected to lengthy discussions and lots of indecision. You really can't pick one thing because everything they offer in their range is that good!
How could you choose between a range of handmade products full of quality wholefood ingredients that are nutrient dense, certified organic and activated. Products that are free from gluten, grain, dairy and soy, as well as, artificial flavours, colours and preservatives. Products that are healthy for you and seriously taste amazing!
How could you choose a favourite from a range of products that include:
Bliss Balls – Wow Cacao; Berrylicious; Luscious Lemon; Choc Chip; Chai Spice
Botanical Breakfast Clusters – Hibiscus, Lemon & Blueberry; Rose, Pistachio & Orange; Cacao, Wattleseed & Hazelnut
Activated Nut and Seed Spreads – ABC; Hemp Seed; Almond; Cashew; Chocolate Hazelnut; Luscious Lemon; Gingernut; Maple & Cinnamon
Pre-mix Bread – Paleo Seeded; Paleo Fruit & Nut; Protein; Banana
Pre-mix Baked – Fudgy Chocolate Muffins; Simply Vanilla Muffins; Divine Vanilla Cake; Decadent Chocolate Cake; Fluffy Pancakes
You might be able to choose one but I certainly can't!!
Based in Sydney, we have had the privilege of meeting the Food to Nourish co-founders, Danielle and Natasja, as well as, some of their staff. You can really sense their passion and drive to create healthy nutritious products that can appeal to all Australians wanting to make better choices for themselves and their families in the foods that they consume.
From the beautiful packaging designed by Natasja to nutritionist Danielle's recipe creations, every detail of the Food to Nourish product is a call to action. A call to buy me, bake me, eat me OR you will regret it…. big time!!
We have been stocking Food to Nourish for over a year now. Having conducted in-store events and staff tastings and listened to delighted customers talk about their purchases, we can truly say that Go Natural Foods is a Food to Nourish fan!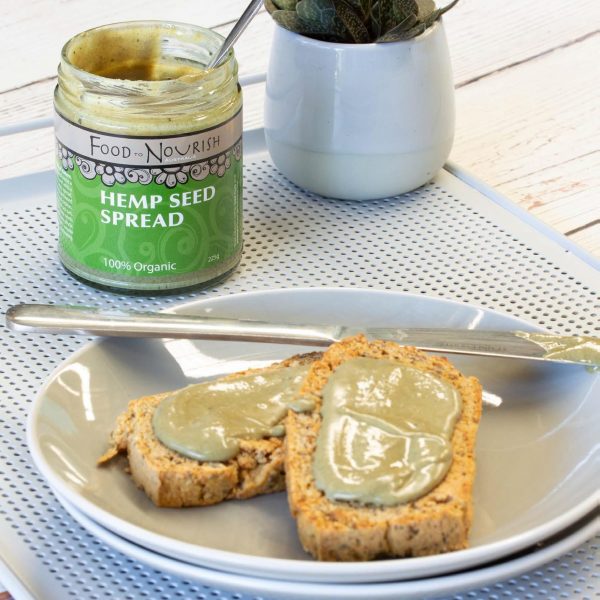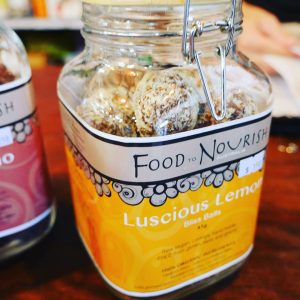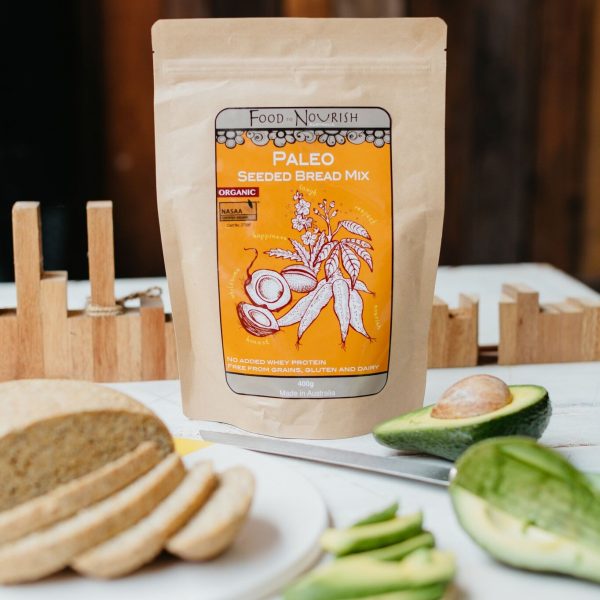 Written by Kristin Jackson on behalf of Go Natural Foods
Source: Food to Nourish