Who doesn't want flawless, glowing skin? Isn't that what we're all striving for as a marker of good health?
We often assume if a person has vibrant and blemish free skin that a) they must eat healthily and b) that they have a solid skincare routine that probably costs a small fortune. The great news is that you can easily boost skin health by use of natural, chemical free skin care products without it costing the earth.
It's not just the lessened toxic load of natural skin care products that appeal; it is also the luxurious feel of nourishing oils and earthy scents. For me, this alone totally trumps the overly fragranced, conventional products that actually 'sting' my sensitive skin and have me sneezing my way out of the bathroom.
Since our skin is our largest organ and acts more like a sponge than a barrier, the skin care products we choose will most likely end up to some degree in our bloodstream. Great news if your choices are made from naturally derived or organic ingredients without any synthetic fragrances and colours, nasty preservatives or stabilisers.
We have previously mentioned some nasty chemicals to steer clear of in our hair care (here). These can also be found in conventional skin care.  Like hair care, there are many organic and natural ingredients that are used in a quality range of skin care products. We have noted just a few here.
Key ingredients to 'green' your beauty routine

Which products use these natural based ingredients?
Finding a range that suits your individual skin type often comes down to trial and error. Playing with different products and incorporating them into a consistent daily routine can help target your own personal needs. I love a twice a day approach of cleansing and moisturising with an exfoliation thrown in a couple of times a week to slough off those dead skin cells. Occasionally, I'll indulge in a full professional facial but with kids coming at me from all angles, this is usually reserved for birthdays only!
We have several ranges of natural skin care products in store that can effectively target a range of skin types. From mature skin to dry, oily, combination and problem/acne prone skin.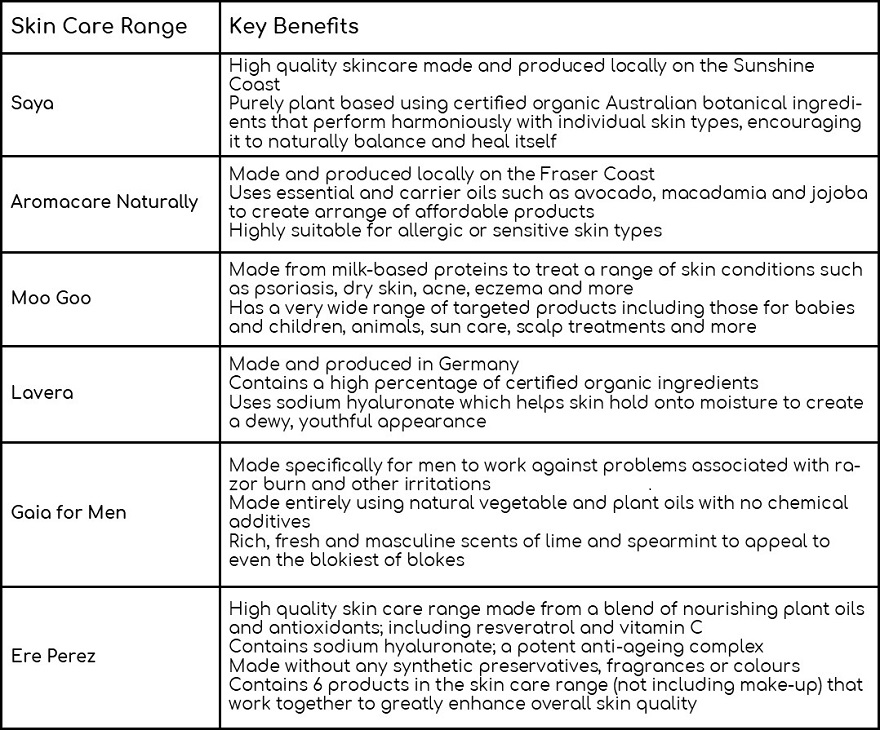 For more information on any of our product ranges, please ask our friendly and helpful staff . They will be very happy to help.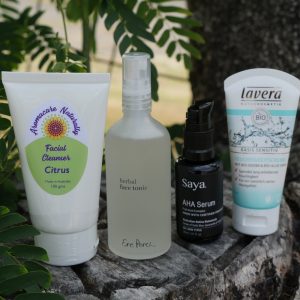 written by Emma H for go natural foods
you may also like