Makeup remover and cleanser in one! Ginkgo & aloe for cleansing and hydration!
As someone with problematic skin, I have always used a pre-cleanser or micellar water as part of my skincare routine. It had been one of my skincare "non-negotiables".  Until a couple of years ago when I began consciously choosing skincare products that contained natural ingredients and found my favourite product didn't fit into this category. Damn!!
Since then I have been on the lookout for something that could replace this old favourite and had found nothing. So having already started using other products in the Ere Perez skincare range and being pleased with the results, I became very excited when I heard they were releasing a micellar water.
The Ere Perez Gingko Micellar Water is a natural micellar water to gently remove face and eye makeup and cleanse skin. Its mains ingredients are hydrating aloe vera and antioxidant-rich ginkgo biloba to support a balanced complexion and leave the skin feeling soft and smooth. It is gentle and soothing enough for sensitive skin types. It is also alcohol-free with 100% natural fragrance.
A good pre-cleanse for me (just like a good cleanser) is about removing the impurities and built up dirt from the day without leaving your skin feeling either greasy from cleanser residue or stripped of oils from harsh cleansers.
I have been using the Ere Perez Gingko Micellar Water for a couple of weeks now and I can truly say that I have finally found my new favourite. It cleans my face thoroughly (it is amazing to see how much "stuff" can be on your skin at the end of the day) but still leaves my skin feeling soft and fresh.  This is a product you can use on its own or as part of a cleansing routine depending on the circumstances. As someone who trains very regularly outdoors in the middle of summer, a cleansing routine is sometimes required!
Apart from feeling amazing, it is also very easy to use….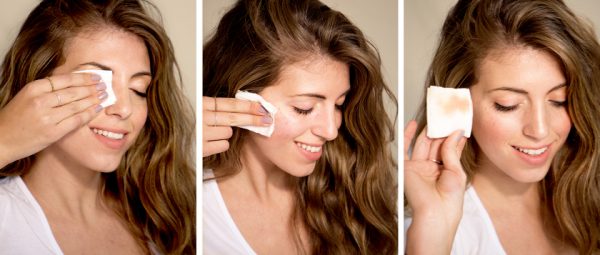 How to apply
1. Soak a cotton pad with gingko micellar water.
2. Gently smooth over eyes and face to remove makeup & impurities.
3. Repeat if desired.
If you haven't yet tried any of the Ere Perez skincare range, the micellar water would be a great introduction to this beautiful natural range of skincare.
Product information and images courtesy of Ere Perez.
Written by Kristin for go natural foods.  The recommendation of the Ere Perez range is based on my own personal experiences. If you have any questions about the products that we stock in-store please chat to the go natural staff, they will be very happy to help.