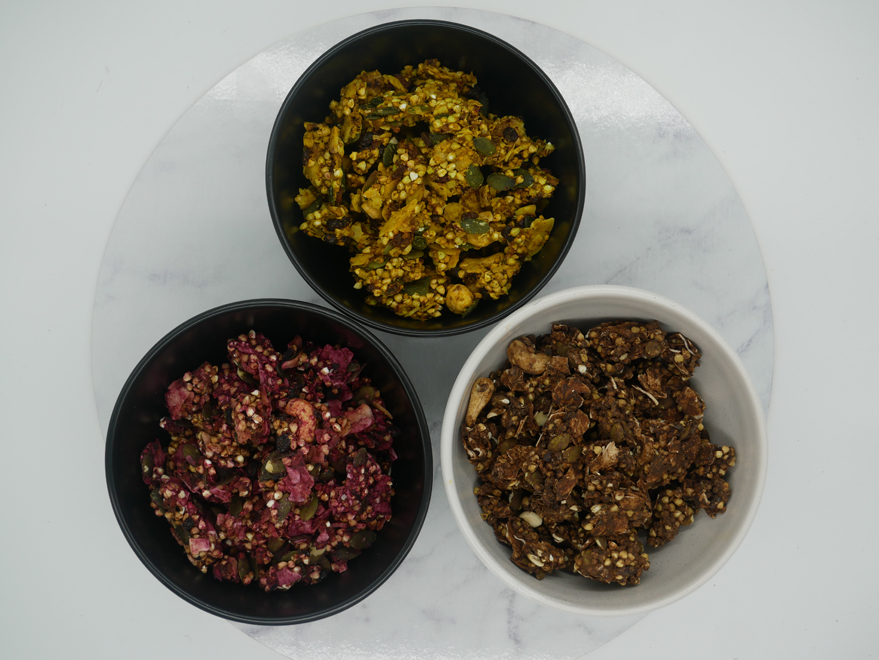 Food to Nourish Botanical Breakfast Clusters – Available in Bulk
Activated and gluten free, the FTN clusters are a flavour packed punch of goodness for your first meal of the day. Flavours are rose, pistachio + orange; Cacao, hazelnut + wattleseed; hibiscus, lemon + blueberry.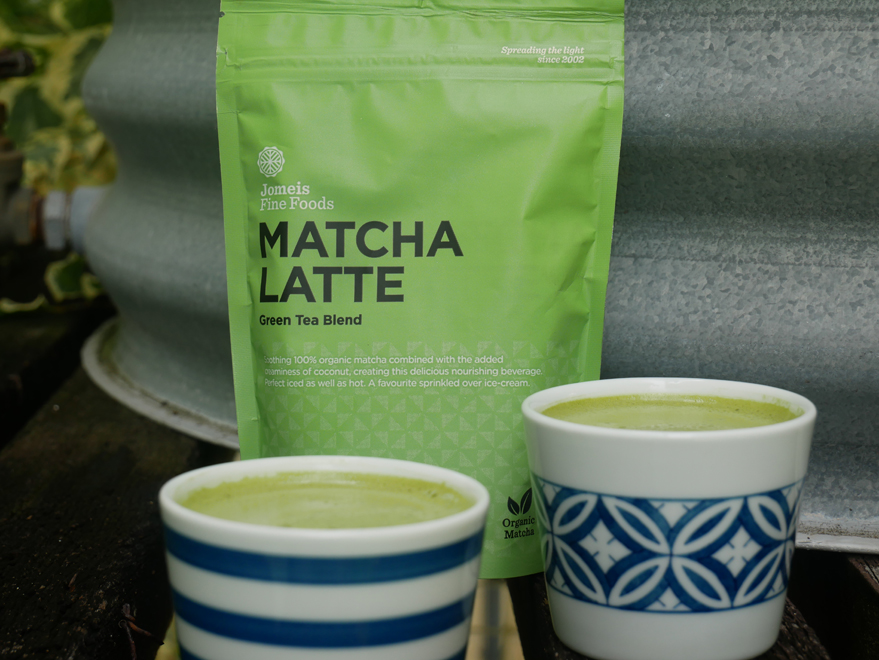 Jomeis Matcha Latte Blend 100g
A great nutrient dense caffeine alternative to get you energized and focused for the day. Of course, it tastes yummy too!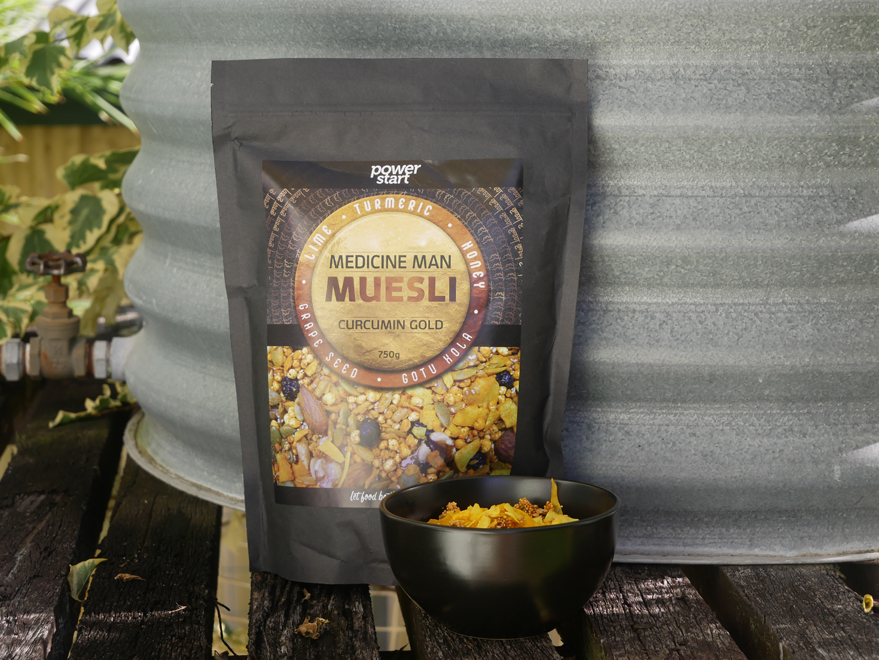 Powerstart Medicine Man Curcumin Gold 350g and 750g
Gluten free, high protein/low carb muesli blend injected with a killer herbal blend to protect your body from inflammation, toxins and early ageing.
Spring Wholefoods Sprouted Bread
Activated, sprouted and fermented. If you love your toast in the morning, this handcrafted bread will have you going back for a third slice. Can't hurt if it is full of good stuff, right?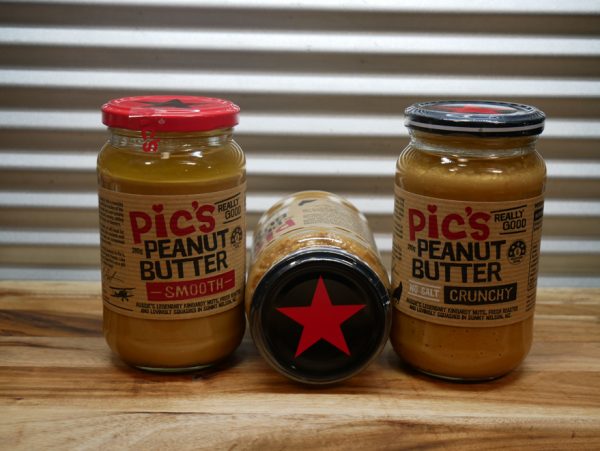 Pic's Peanut Butter 380g
Add to your smoothie, spread it thickly on your sprouted bread or just eat it from the spoon before your morning workout! This pure butter made with Aussie hi-oleic nuts will not last long in any household, trust us.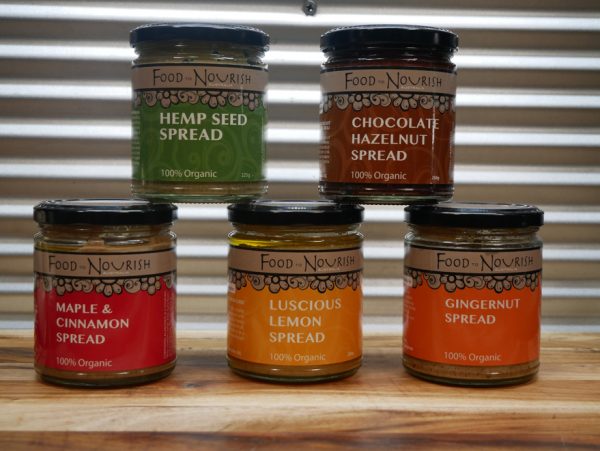 Food to Nourish Nut and Seed Spreads 250g
Made with organic wholefoods with no artificial sweeteners, these nut and seed butters are also activated to get the best of the ingredients. Top off your coconut yoghurt and muesli bowl with a spoonful and you will be ready to tackle the day!
Flavours: Hemp Seed; Chocolate Hazelnut; Maple & Cinnamon; Luscious Lemon; Gingernut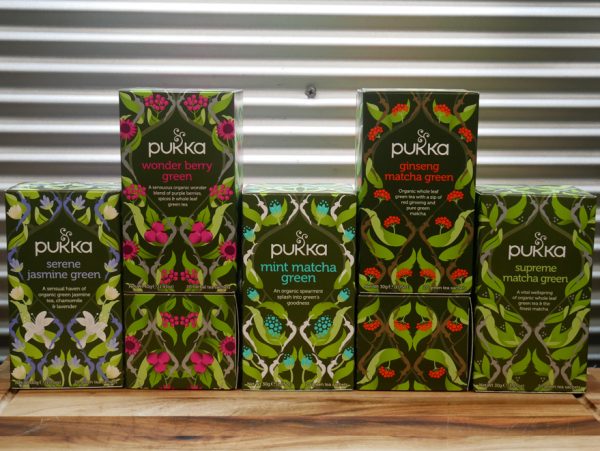 Pukka Organic Herbal Tea Blends 20 sachets
Create a hot brew of Pukka green tea in the morning and you will tap into your superpowers for the rest of the day.
Pukka uses only premium quality organic tea, herbs and spices, creating blends with your wellbeing in mind. We stock the entire range of Pukka tea so you will never be bored with your morning cup.
Flavours: Serene Jasmine Green; Wonder Berry Gren; Mint Matcha Green; Ginseng Matcha Green; Supreme Matcha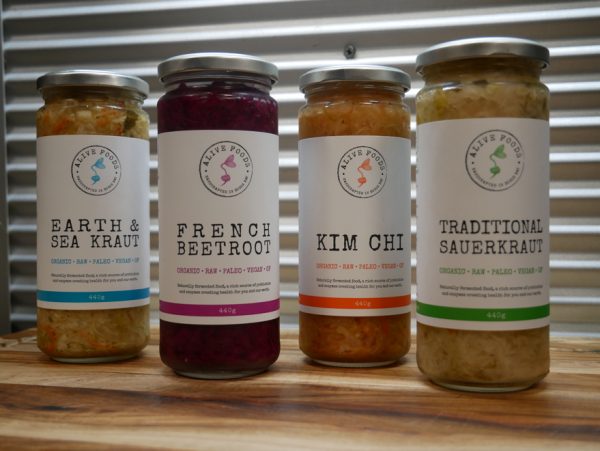 Alive Foods Sauerkraut 440g
Eggs and avocado on sprouted bread with a dollop of sauerkraut on the side. The perfect breakfast for any time of the day!
Byron Bay's Alive Foods products are fresh, organic, handcrafted and fermented "wild", just how traditional sauerkraut should be.
Flavours;: Earth and Sea Kraut; French Beetroot Sauerkraut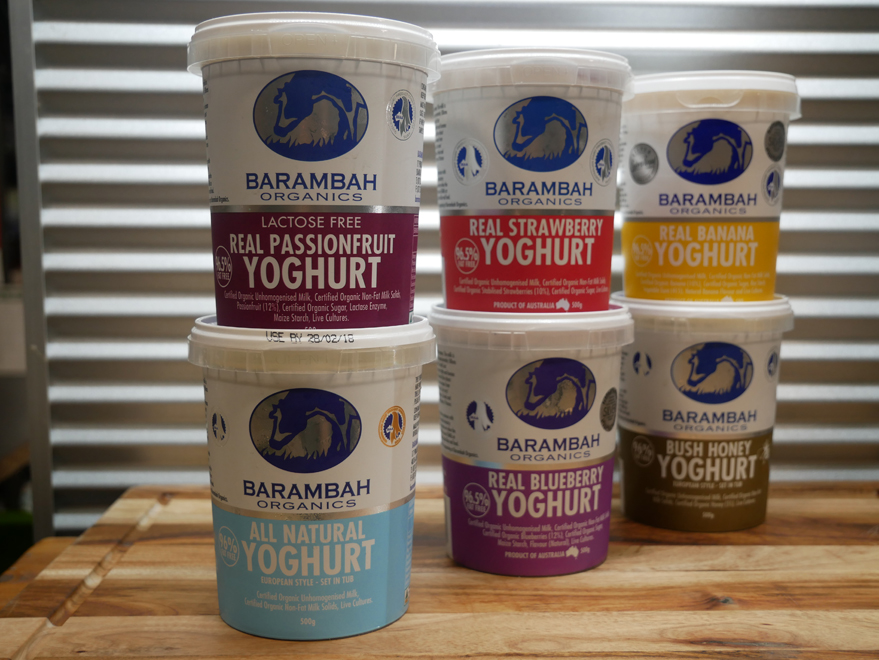 Barambah Yoghurt 500g
Organic cultured dairy yoghurt. The perfect creamy gut friendly addition to your bowl of muesli. Multitude of flavours including a lactose free options.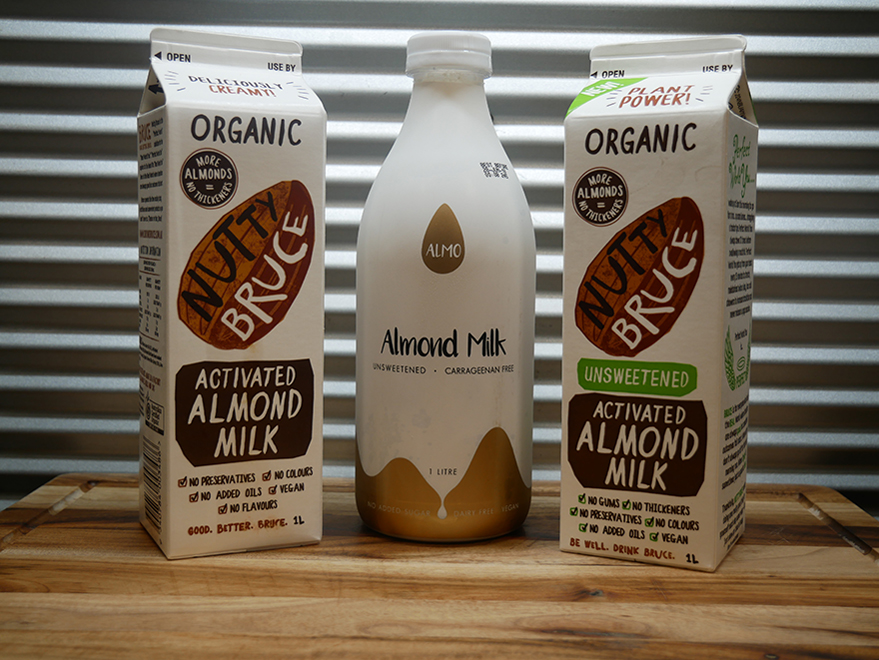 Nutty Bruce Activated Almond Milk 1l
Almo Almond Milk Unsweetened 1l
Nut mylks a great option for those people that love a latte or a bowl of nourishing paleo granola in the morning. Almo and Nutty Bruce offer great Australian products with no dodgy additives.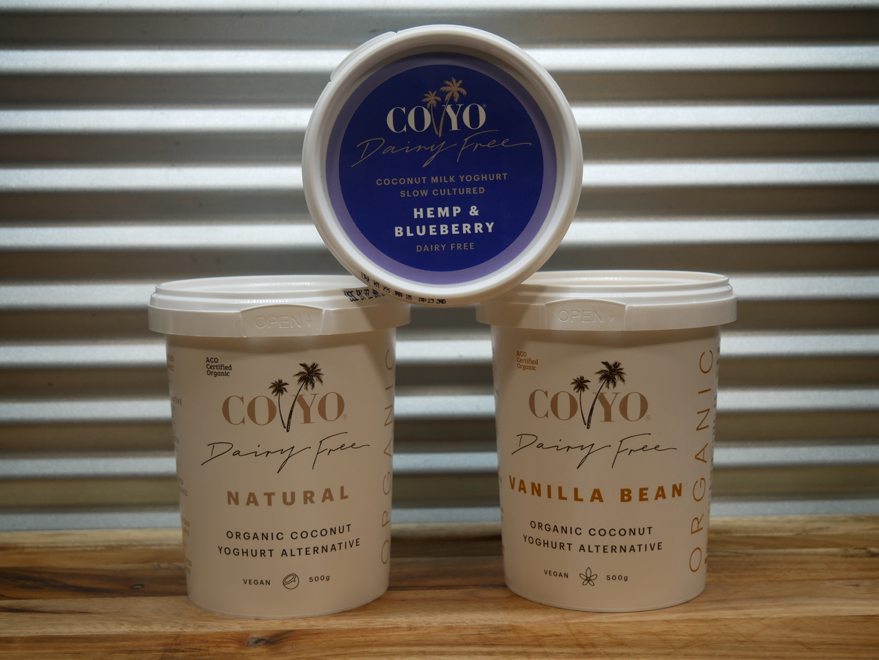 Coyo Organic Coconut Yoghurt 350g -1kg
Dairy free, clean, live cultured tubs of yumminess!! Try their new hemp and blueberry flavour. It is amazing!! Pairs well with the FTN Botanical clusters.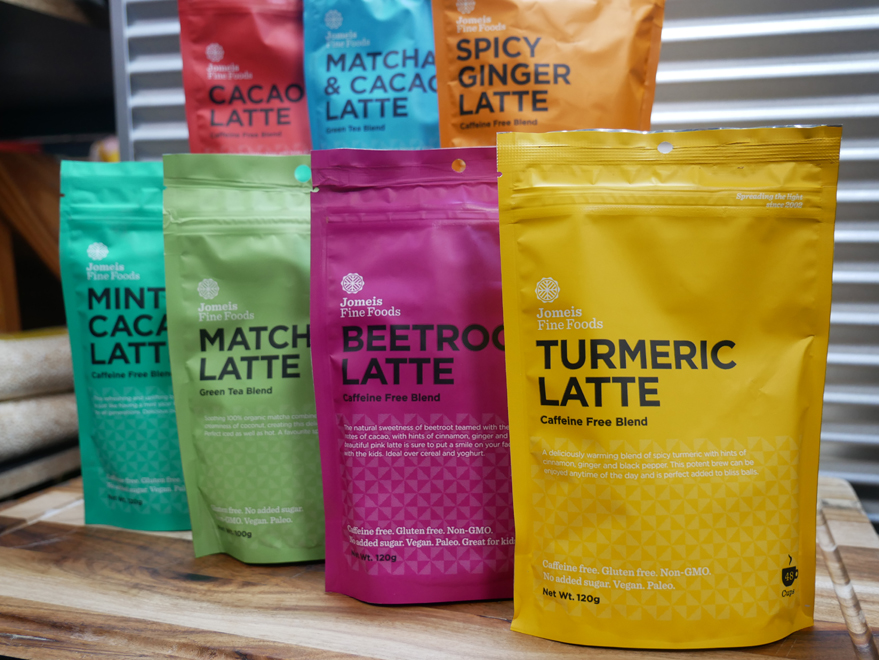 Jomeis Nutritional Lattes 100g – 120g
One for every day of the week to keep your body and mind in shape with some of the most potent ingredients on the planet. Super tasty hot or cold, you could even sprinkle some on your Coyo yoghurt for an extra nutritional boost!
Flavours: Cacao; Matcha & Cacao; Spicy Ginger; Minty Cacao; Matcha; Beetroot; Turmeric
Superfood Snacks
Sometimes you want to have a snack, you need a little something extra…..and that's perfectly okay! But if you are making sure that you are eating
three tasty healthy nutritious meals a day, you don't want to compromise all this hard work. Enter the superfood snack!! Snacks that can fill the
spot and nourish your body at the same time. We stock a great range of different snack options that are not only great for you but taste great as
well.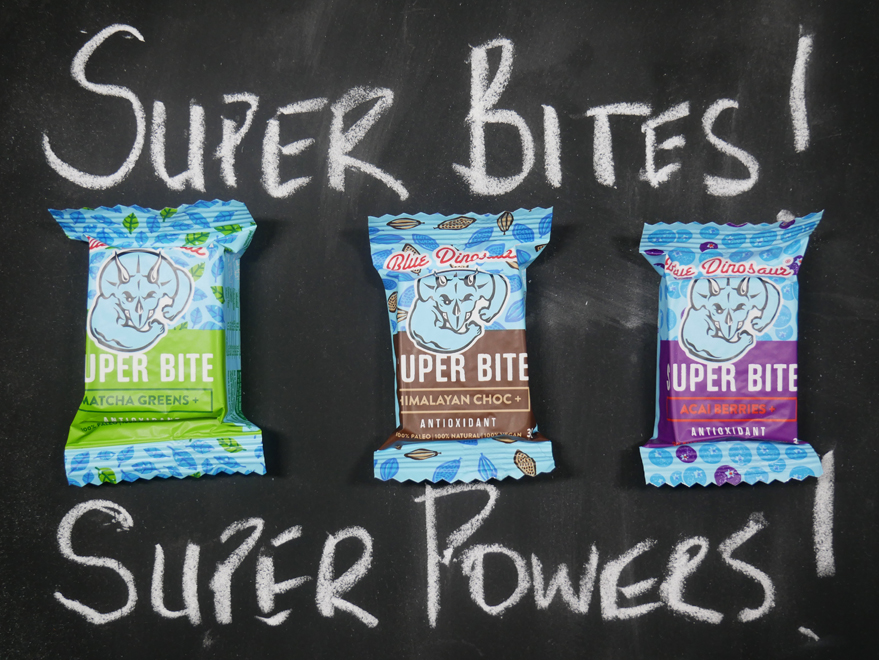 Blue Dinosaur Super Bites 30g
A grab n go snack that will keep you going for the rest of the day and give you a little immunity, antioxidant and energy boost at the same time!
Flavours: Matcha Greens+; Acai Berries+; Himalayan Choc+; Passionfruit+; Expresso Choc+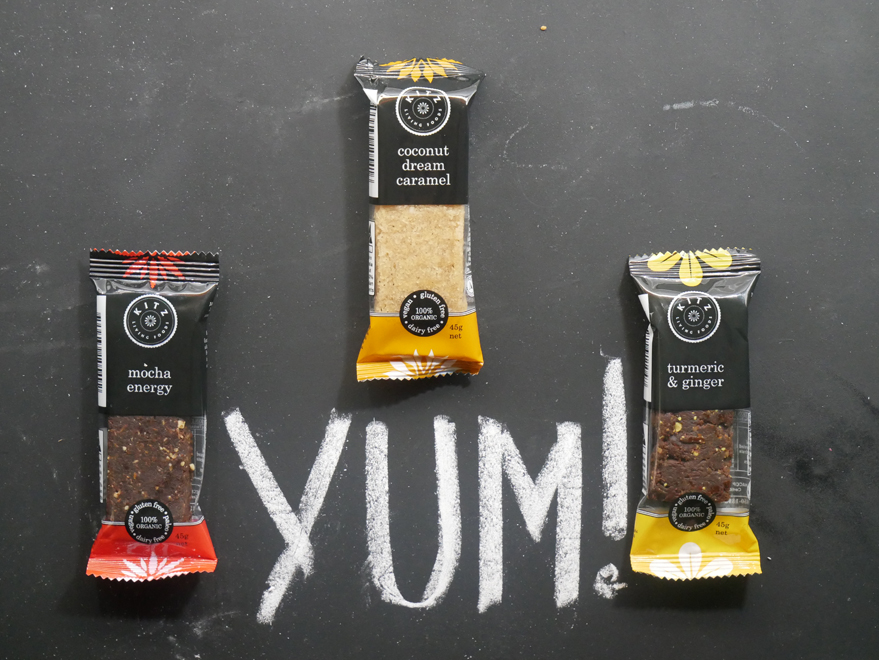 Kitz Living Foods Coconut Bars 45g
It is cup of tea time! Throw those sweet biscuits in the bin and reach for one of these delicious Kitz bars instead. Using organic ingredients such as turmeric; cacao; coconut oil and yerba mate means these bars taste of indulgence but are a bona fide superfood snack!
Flavours: Mocha Energy; Turmeric & Ginger; Coconut Dream Carame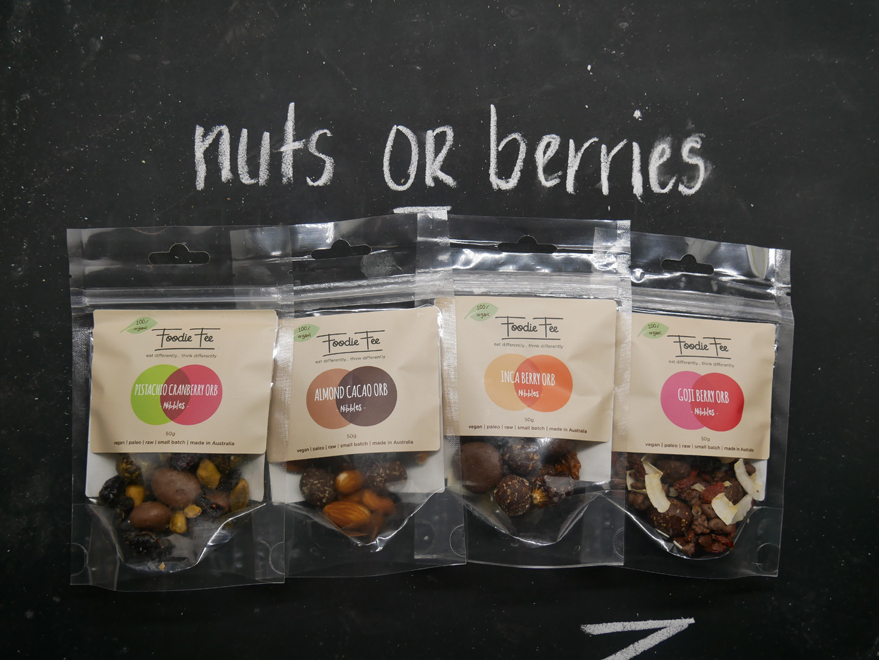 Foodie Fee Orb Nibbles 50g
Before hitting the trails (urban or in the middle of nowhere) make sure you have pack of these nibbles handy. Made up of Foodie Fee's famous orb snacks in miniature; Loving Earth raw coconut mylk chocolate covered nuts or dried berry; activated nuts or dried berries and coconut.
Flavours: Almond Cacao; Inca Berry; Goji Berry; Pistachio Cranberry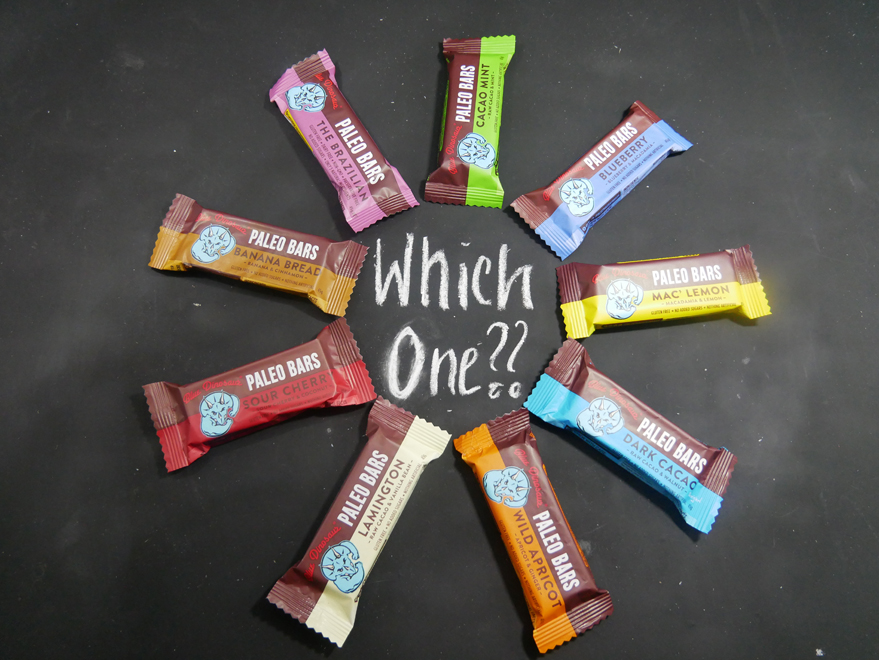 Blue Dinosaur Paleo Bars 45g
Using 5 ingredients only, these paleo bars are simple, clean and full of flavour. Using coconuts, coconut oil and dates as a base, these bars are a great pre, during and post workout snack.
Flavours: Lamington (a go natural favourite!); Banana Bread; Cacao Mint; Blueberry; Mac'Lemon; Wild Apricot; Sour Cherry; Dark Cacao; The Brazilian.